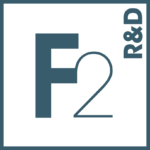 F2 Diagnostic is a young company established with the aim of innovating the livestock sector by developing diagnostic technology and products enhancing the health of animals across all critical stages of their growth.
Research and Development is crucial to us as we believe only through innovation we can offer high quality products while maintaining competitive prices to accommodate an increasingly demanding market always looking for highly qualified professionals.
Our approach to research is based on a deep knowledge of our sector about the different stages in the growth of animals and their related problems.
Our work at F2 is constantly driven by our commitment to promote animal welfare and the best animal farming practices.
Our products and equipment are entirely developed, produced and tested in-house. Combined, they become our protocols we use to improve our work and to get better performances.
We can rely on high-tech manufacturing facilities as well as highly qualified personnel and partners, thus ensuring a 100% Made in F2 product.
Although young, our company has already become a leading provider within the dairy cattle breeding industry through the launch onto the market of a full protocol for the management of colostrum for calves. Our cutting-edge products and equipment enable breeders to be always updated about the best practices with clear and tangible results on the company economic performance. Some of the advantages of our colostrum protocol are:
Reduction in calf mortality rate
Improvement of animals' immune system
Reduction in the use of drugs and antibiotics
Increase in production
Improvement of work quality
With an ever-growing interest in research and innovation, we are constantly aiming to develop useful ideas to increase work quality, animal welfare and, as a consequence, profitability.